((STOCK CLEARANCE)) CollASTA Jelly - CollASTA美肌果凍條
EXPIRY DATE: MAC 2021
女性抗拒不了的甜品: CollASTA美肌果冻条
含临床验证的活性成分:
1) Collactive®是来自于法国特别研发的胶原蛋白(鱼皮), 比普通品牌的胶原蛋白高出五倍的效用。临床证实每天只需2000毫克便能达到保湿、紧肤、除皱的效果。
2) AstaReal®虾红素源自于红球藻,日本技术、瑞典生产。经研究验证,其抗氧化能力是维他命C的6000倍,CoQ10的800倍和葡萄籽(grapeseed)的60倍,有效地对抗紫外线和自由基,达到美白、祛斑和抗老的效果。
特点:
1) 美味、Q弹口感、方便和轻巧
2) 高素质原料和高规格HACCP和GMP生产,品质保证
3) 零负担:无添加糖,色素及防腐剂,零脂肪和低卡(33kcal)
4) Halal清真,穆斯林适用
---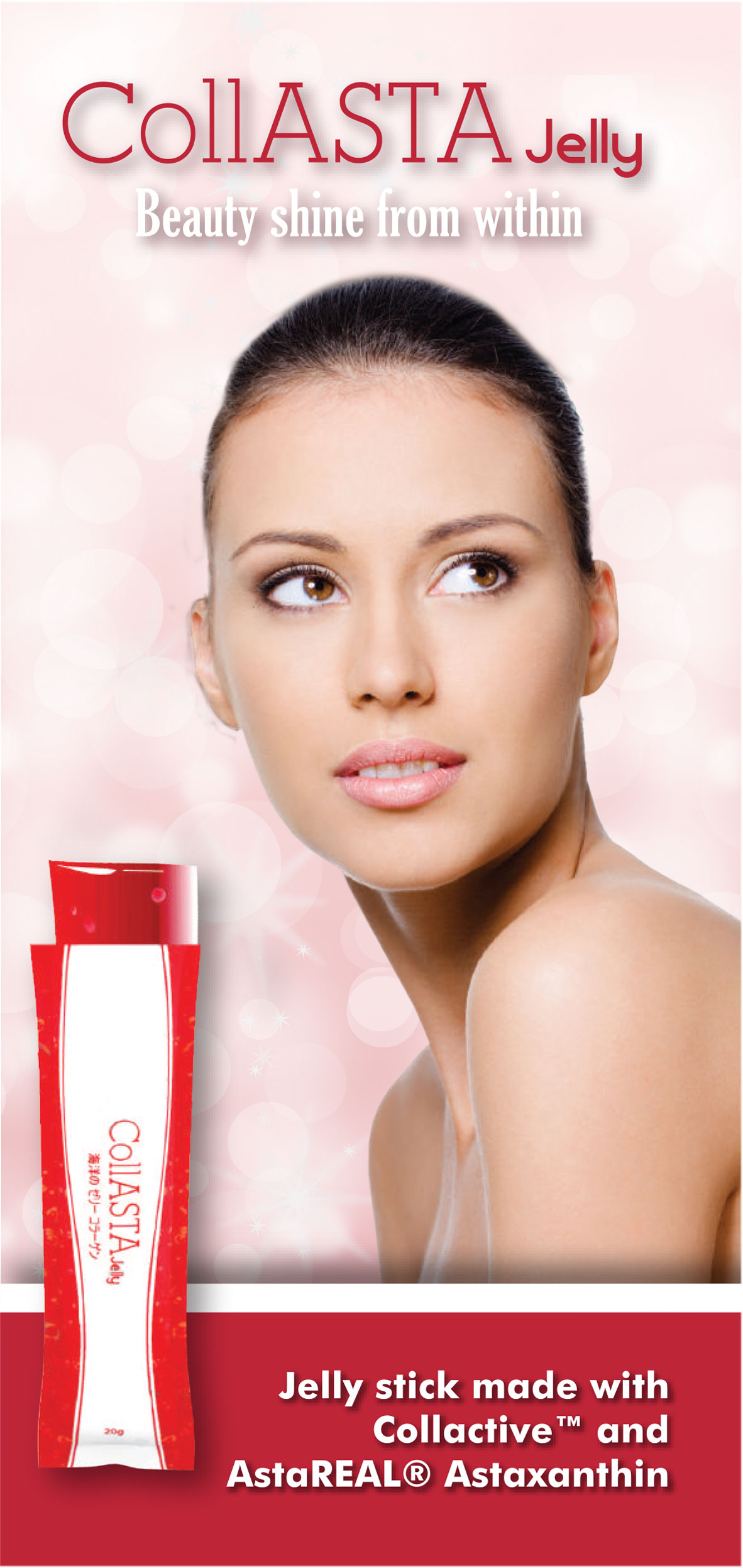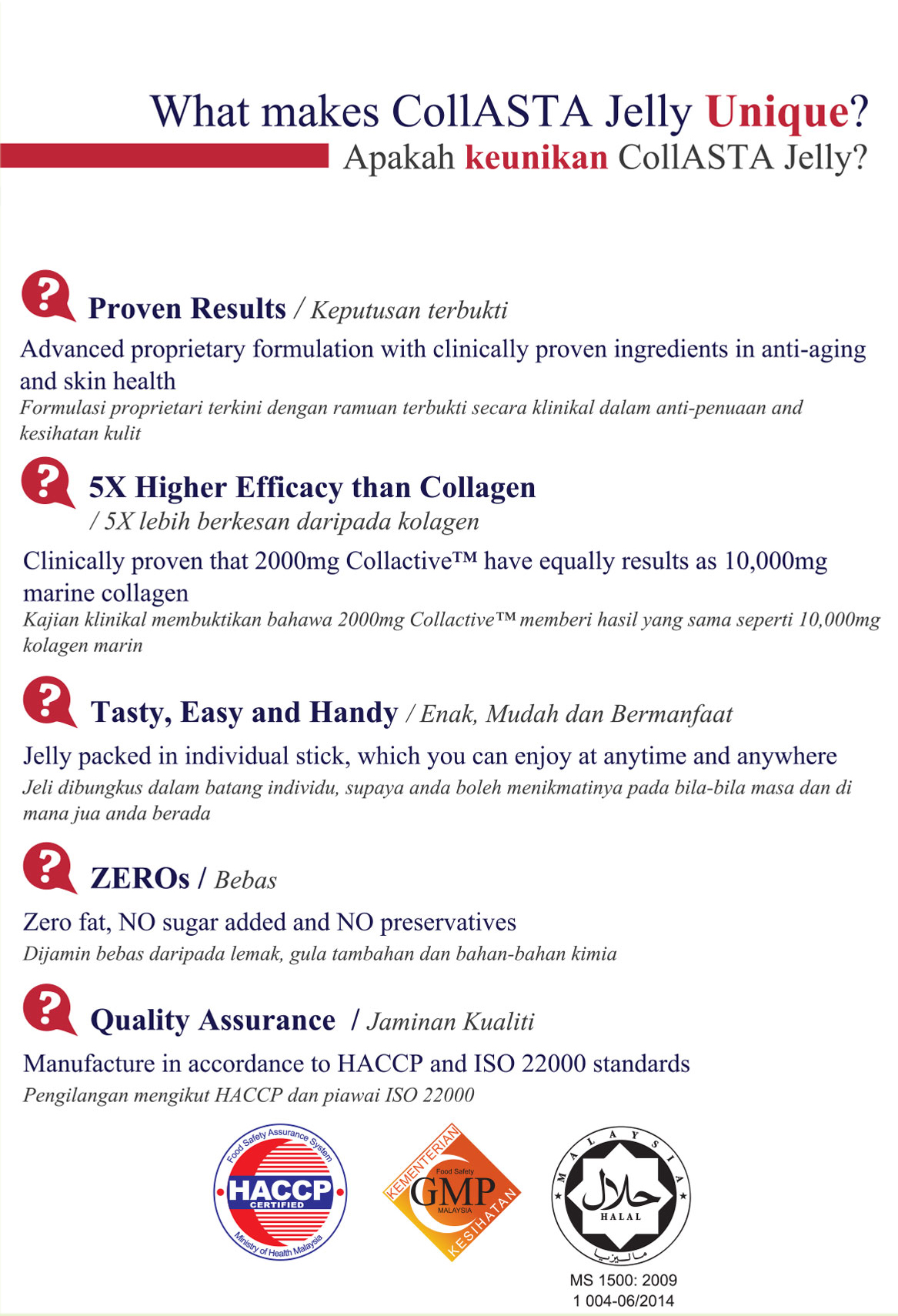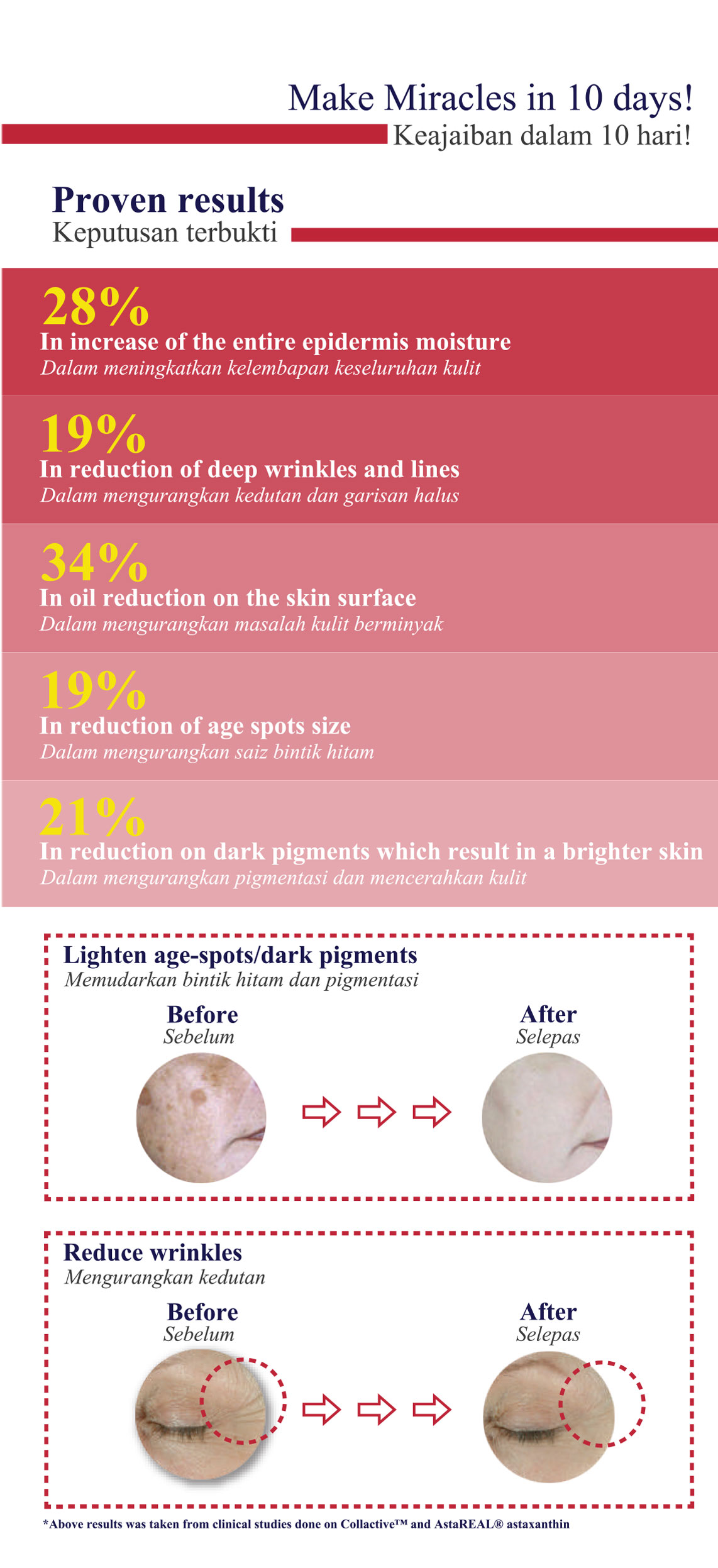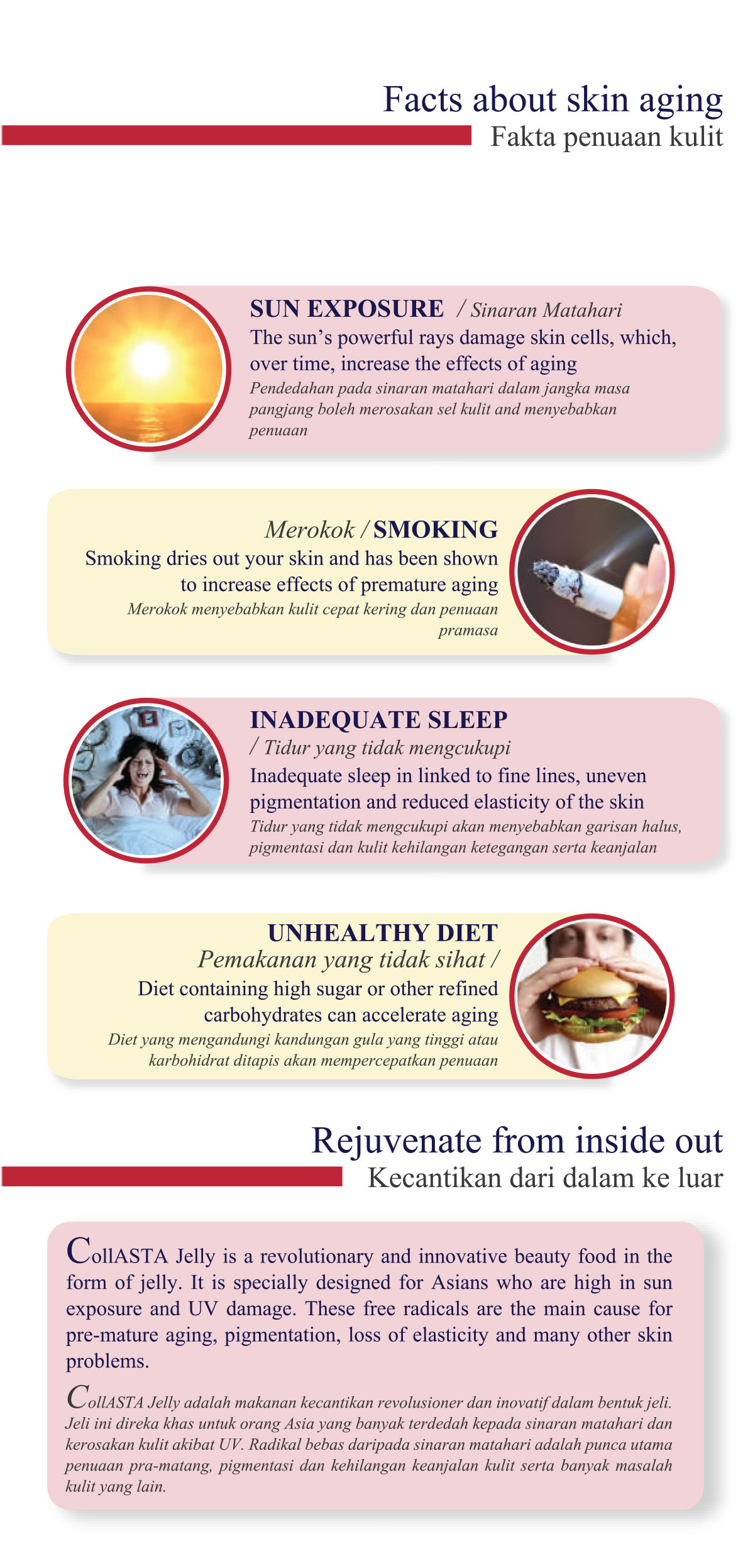 Branded Ingredients:
Collactive™ (marine collagen + elastin) from Copalis, France
AstaREAL® astaxanthin from Fuji Chemical, Japan
Enzogenol pine bark from ENZO Nutraceuticals, New Zealand
---
Packing size: 20g x 10 sticks
Recommended dosage: Take 1-2 stick daily.
Serving instruction: Tear the stick and ready to consume. This product should consume straight after opening.
Storage condition:
Jelly may lose color, flavour and may become watery if kept in temperature higher than 30°C. For better storage, refrigerate the jelly.
Color, texture, smell and taste may vary from batch to batch due to the properties of all natural ingredients used.
---
Order is recommended to place minimum 2 days prior to delivery

This product ONLY applicable for delivery service

Prices are Exclusive of 5% SST
---